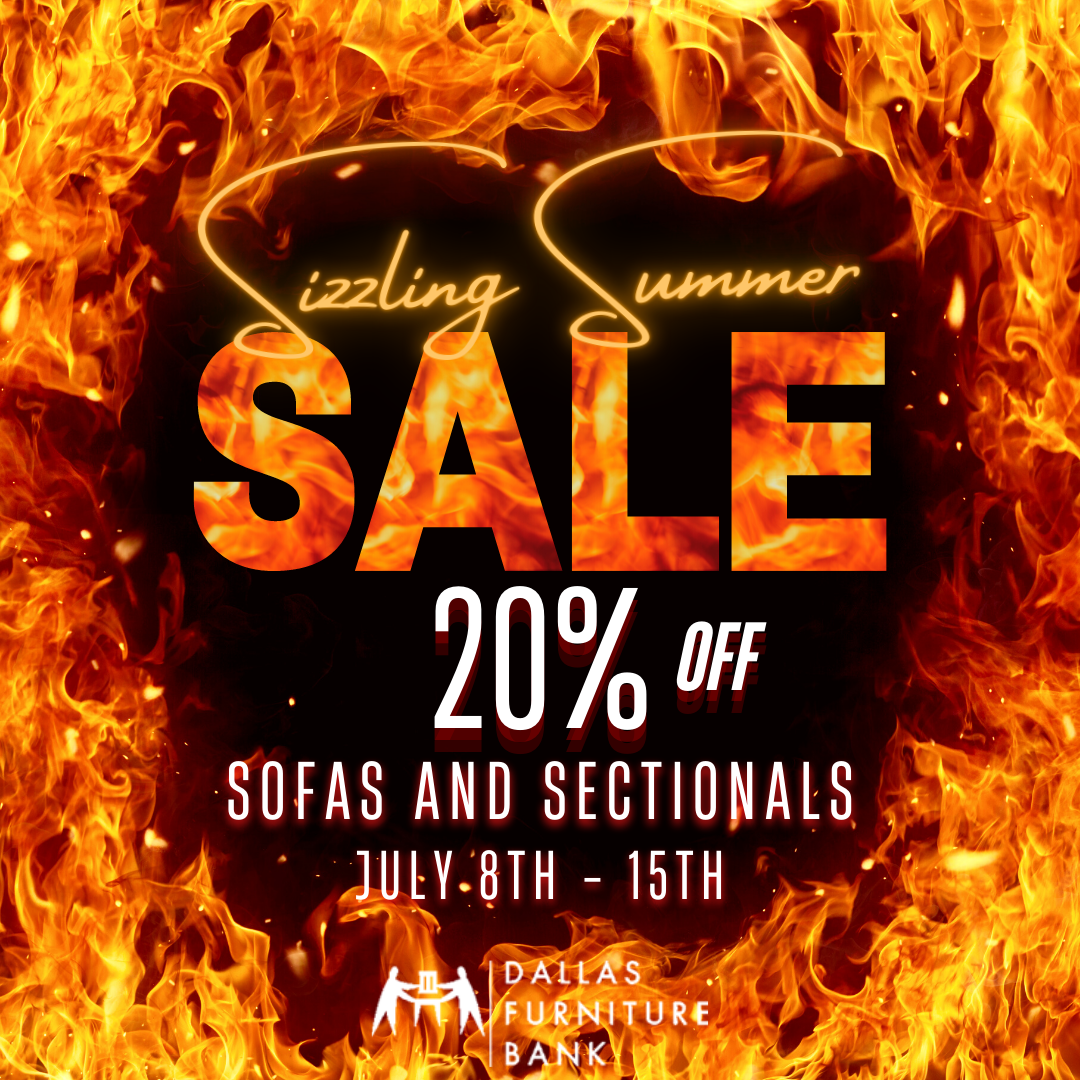 Labor Day Sale Highlights!
Everyone has a Labor Day sale, we know. So... What makes ours so special?
First of all, every dollar you spend here (not including sales tax, of course) goes straight to our Furniture For Families program. You getting a massive deal on new and like new name brand furniture can furnish apartments for families fleeing disasters, regimes, and homelessness. The recliner you buy might provide a bed for a child that has never had one. Some of the most choked up our truck crew has ever gotten was telling me about how a first grader ran to hold open the door for them, asking if that bed was really for him.
Second, you aren't ever going to get this quality for this price-- and even that price is 20% off for this weekend!
So before this turns into a Pinterest Recipe where you have to hear all about my vacation to *checks smudged writing on hand* my sister's house to spoil her kids, let's get to the biggest deals we have.
 Cloverbrooke Nuvella 4 Piece Outdoor Conversation Set -- This is absolutely gorgeous to put on your back porch for lovely parties or spending casual time with family. A nearly 2k set for only $800 during the sale!
Derekson 4-Piece Entertainment Set-- This comes in two colors! This luxury set is usually sold piece by piece for nearly a thousand but only $320 during the sale.
The space age is here with the Bridgtrail Manual Recliner. This three seater can kick out the middle man and open up to leave some extra space between you and someone that forgot to put on deodorant before movie night. It will be whatever 20% $495 is. Please don't make me do the math on that.
Futons are time honored, efficient investments. This isn't just for your teenager that won't sleep in a real bed-- This really does belong in your nice apartment living room. This Santini Futon comes in two colors and is only 20% off of $345.
This brings a whole new meaning to "meet me in the pit". Seriously, this is glam influencer slash super model level-- the pieces sell individually for about 1.3k, can you believe it? This Harbor Court Nuvella Outdoor Conversation Pit is thousands off of retail price at DFB. Thousands. For this 7 piece set that includes 4 loveseats, 2 consoles, and an ottoman. Absolutely unbelievable.
 And remember: WE HAVE SHOP PAY NOW!!!