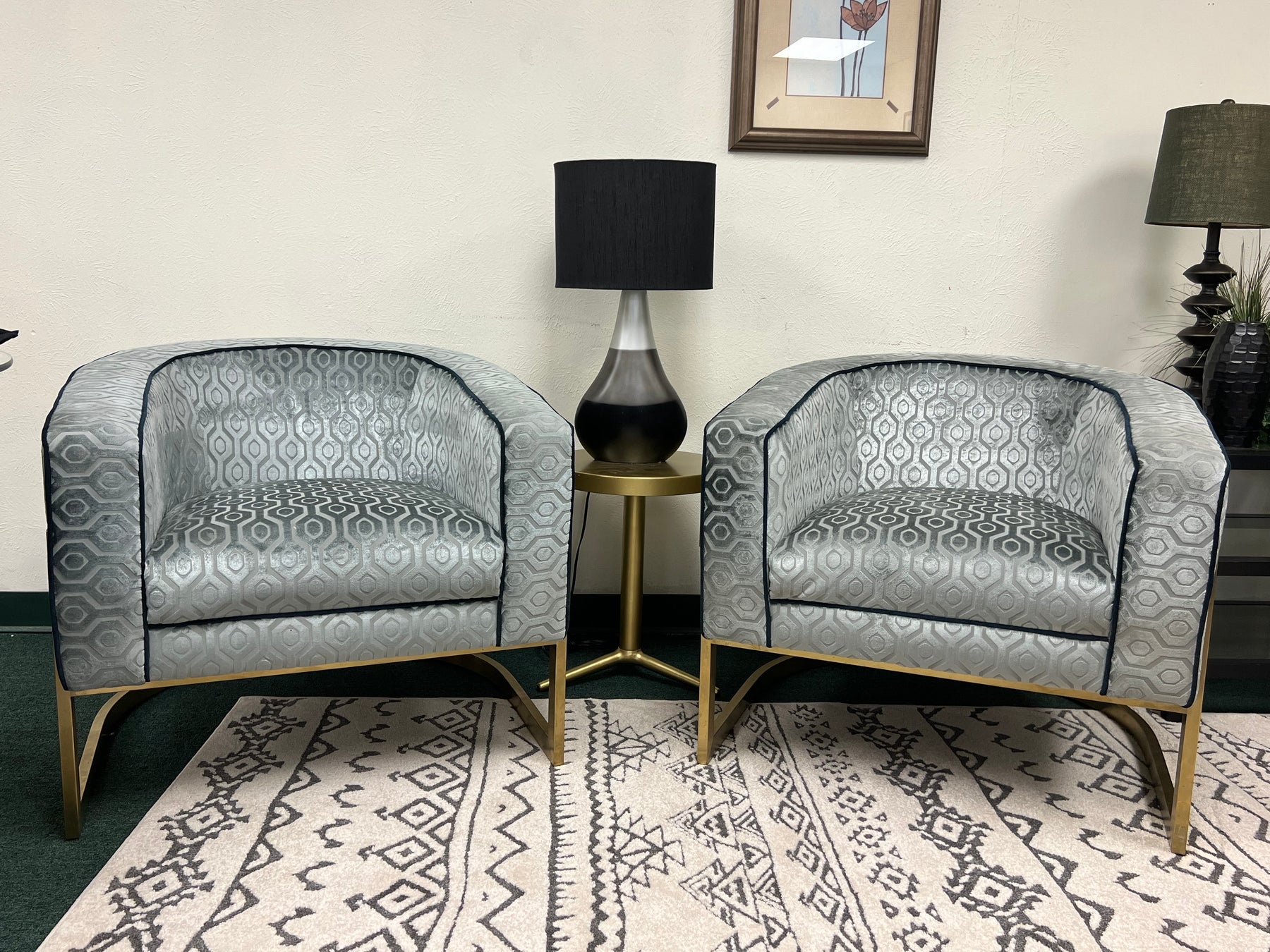 Furniture For My Eccentric Uncle Persona
These Mid-Century Modern Barrel Chairs are the height of artsy fashion furniture. They're patterned and velvet and gold. I can sit there and sip sweet tea out of a sniffer and gaze out the window like I am recalling a long-lost lover every time it rains,
55 Downing Street Glam Acrylic Coffee table and matching side tables. I already posted a TikTok video of these with the sparkle filter on because that is exactly how I see them in real life. Gold, acrylic, AND glass? In one piece of furniture? That is a triple threat of household fashion. Almost like the glass and gold is floating to not interrupt the vibe of everything else.
I would put all of my records in this Mid-Century Modern Cabinet with Frosted Glass. Everything from the South Pacific soundtrack to Def Leppard and about 30 jazzy big bands. My baby blue record player will go right on top because I am just that cool.
 These Hammary Synchronicity Side Tables have a really unique name and shape and can be found in most major stores for hundreds each. Gotta love that.
Be the Dauphin of Dallas with these almost Mid-Century Modern chairs that cost $600-800 in stores. These are bright and unique in a way that says no, I can't buy normal looking dining chairs. No, I am doing my den side chairs in orange and green. I am modern. I am artsy. 
This is the big one. The pit. Of conversation. The Anton U-Shaped Sectional In Royale Peacock pairs perfectly with any extravagant coffee table to create an imposing yet highly comfortable area to entertain guests or watch TV all spread out.